The #1 way to Turn your shopify store into an App
Create a dynamic mobile app for your Shopify store and increase your mobile sales and conversions with Mobinyze Shopify mobile app builder.
Your Shopify mobile app at a glance
Build efficient and premium mobile apps effortlessly with Mobinyze Shopify mobile app builder.
Features
of Shopify mobile app builder
Leverage your conversions by offering unmatched shopping experience with Shopify app for Android & iOS users. Discover the premium features of apps built with Mobinyze that boost success.
Convert Shopify store into a mobile app
Create elegant & dynamic mobile applications with Mobinyze mobile app creator for Shopify
Updates and modifications made on the website, get reflected on the app in real-time.
Effortlessly convert your Shopify store to a powerful, fast & responsive mobile app for free.
In order to maintain Brand consistency. We use the similar designing for the product catalog or catalog list.
Track app insights, monitor downloads & periodic growth patterns with smart user analytics tools.
Customers can verify the in-cart products and easily update quantities before order confirmation.
Promote returning visits by allowing customers to apply & redeem discount coupons at checkout.
Shopping becomes easy as buyers can add countless products to the highly-functional smart cart..
Make secure transactions and accept payments globally with multiple payment gateway integration.
Payment Gateways Supported
Mobinyze supports all payment gateways available globally.
Launch Shopify app for Android & iOS
Build your Shopify app for free and publish on Google Play and Apple App store to reach out to unlimited mobile shoppers.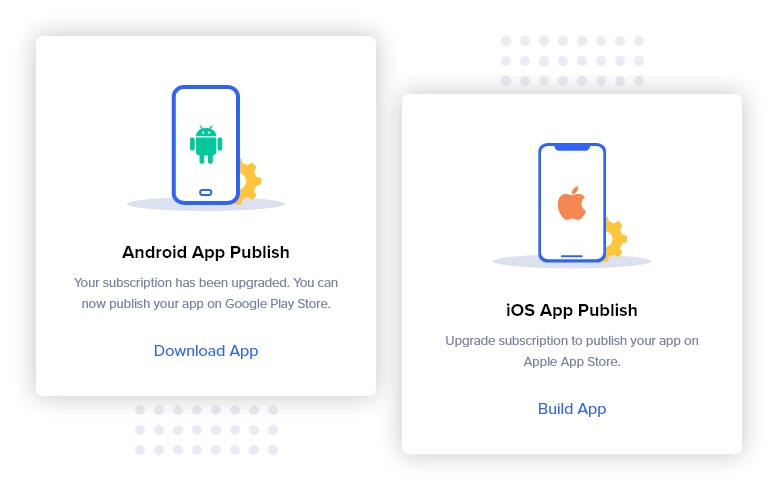 Your subscription has been upgraded. You can now publish your app on Google Play Store.
Upgrade subscription to publish your app on Apple App Store.
Create your native mobile app in 3 easy steps with Mobinyze free app creator for Shopify.
Preview your app on a real device before you publish the Shopify mobile app on iOS & Android.
Allow customers to save their desired products in the cart and buy it later as convenient.
Increase basket size and boost revenue by allowing buyers to add as many products as they want.
Get in-app marketing support and easily create push notifications for offers, deals & updates.
Personalize app logo, splash screen, dashboard & more to enhance brand identity & recall-value.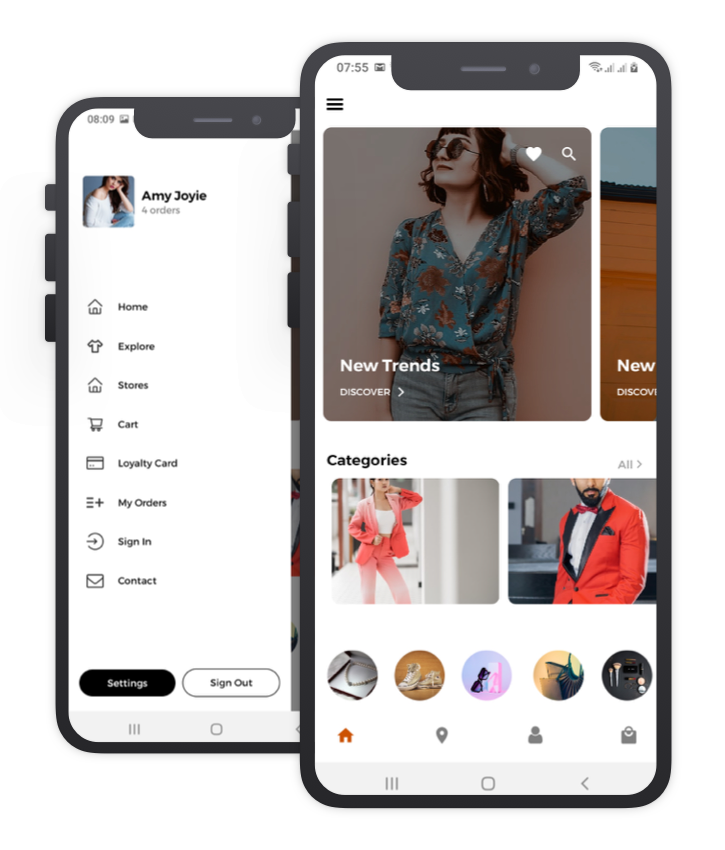 Why your website needs Mobinyze ?
The future of online business relies upon mobile applications. Mobinyze helps businesses convert website to app instantly in a code-free environment.
A third of your customers are likely to go to a competitor after an unsatisfactory mobile site shopping experience. Are you willing to take that chance?
total websites exist online
app exists for every 1,000 websites
revenue expected via m-Commerce by 2021
conversions on app than desktop
Customers prefer apps over websites
Customers of the modern world spend more time browsing online on mobile apps than websites.
Features of our online app builder
Shopify mobile app builder
Unlock the door of opportunities and success with Mobinyze. Build your Shopify native app now and take your online business to new heights.